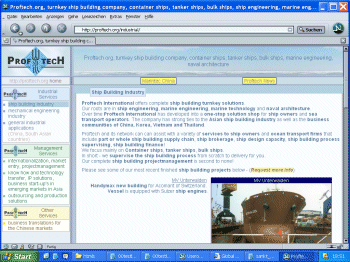 (click on image to see the website online)
In Calgary, Alberta, Canada i spent the 6 summer months of 2004.
Sportive place, great lifestyle - as long as there's no blizzard i guess, something i did not want to experience.
As it always turned out when i was anywhere in North America, the classical creativity with brushes and canvas or paper and paint did get lost, therefore the online art of creating unique websites took center stage in my creative activities.